The Loss of Limbs May Be Grounds for a Personal Injury Lawsuit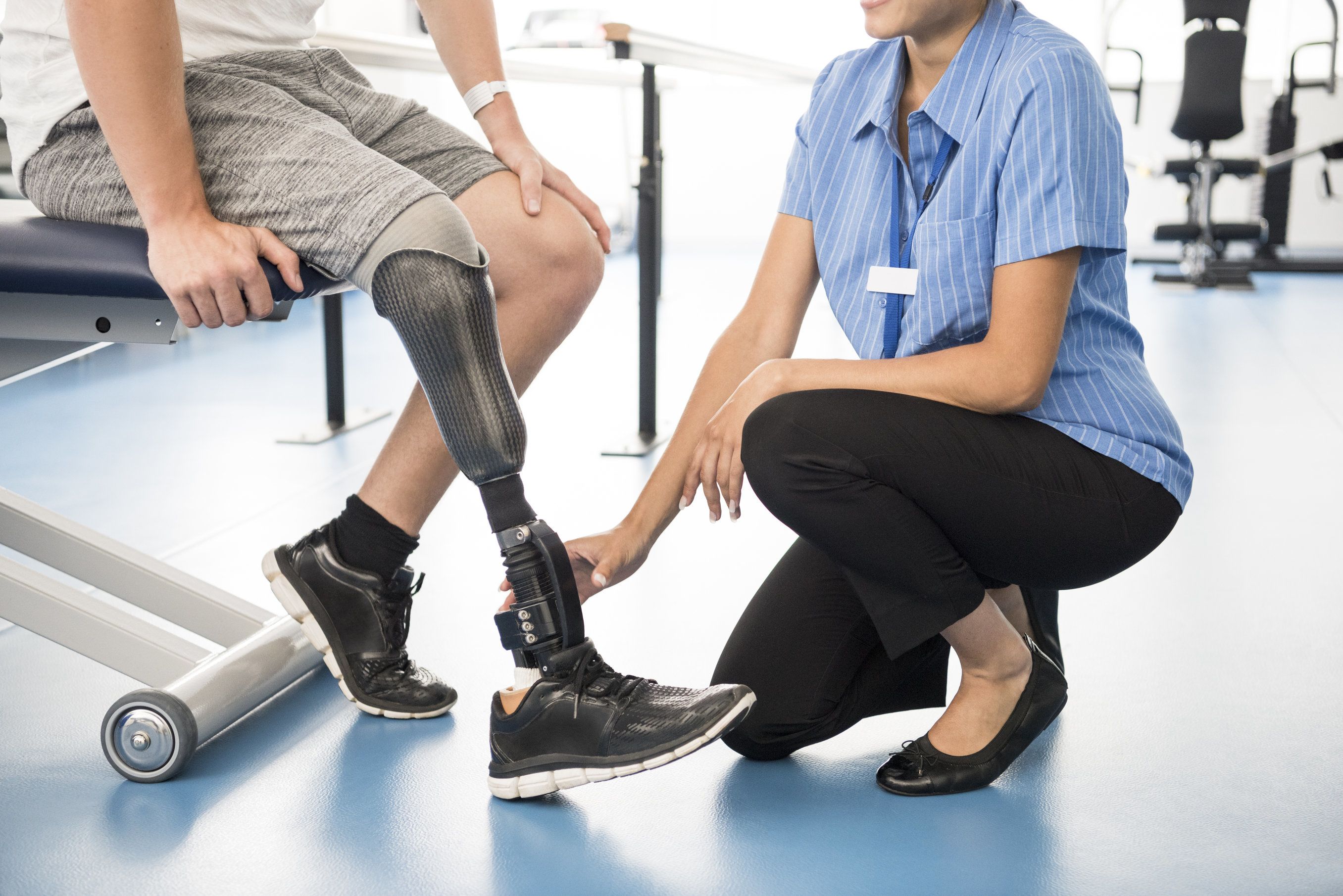 The lawyers at Gary A. Zucker & Associates have helped countless clients in Brooklyn who have been injured as a result of serious negligence. As experienced personal injury attorneys, we fight diligently to collect damages for our clients and to ensure that the legal system works for the people.
Catastrophic injuries can lead to major changes in your daily life. The loss of a limb in a serious accident can be especially difficult to deal with. Let's explore these matters in more detail.
Serious Accidents Can Cause Severe Injuries
Accidents can happen wherever you go. However, major accidents and catastrophic injuries can lead to serious disfigurement and disability. Major falls, multi-car collisions, surgical errors, and a host of other incidents can cause your life to change drastically.
When a catastrophic injury occurs, it's important that you seek the assistance of a skilled attorney to hold negligent parties accountable for their actions.
Loss of Limbs and Loss of the Use of a Limb
The loss of a limb can be an especially tragic injury. Part of the body may be crushed and be beyond repair, requiring amputation. Sometimes accidents are so horrendous that the limb is severed from the body entirely. Immediate medical attention is necessary in order to address the blood loss and trauma that has occurred.
There are also cases in which a limb is severely injured but can be saved. However, the damaged to the nerves, bone structure, and muscle tissue may result in the partial or total loss of use of that limb.
Medical Care, Surgery, Physical Rehabilitation, and Prostheses
Following this kind of severe injury, the injury victim can expect to undergo extensive medical treatment. In addition to the initial emergency medical care, there may be additional surgeries to address further damage to that part of the body. Physical rehabilitation and therapy are not out of the question, particularly if the injury victim receives a prosthetic limb.
This can all be very costly. It can also take its toll on a person mentally given the changes your life will undergo.
Altering Your Career Path
Following the loss of a limb, you may find that your entire career path as changed. This is especially true of occupations that involve manual labor or routine physical exertion. You may need to start an entirely new career, which means job training, education, and reorienting your life given the nature of your injury. If you were on a set path in your previous career, this can be a major step backward.
Changes to Your Daily Life
Obviously the loss of a limb will pose many changes to your personal life as well. Simple tasks around the house may become major hassle, and sometimes just getting from Point A to Point B will be more of a challenge. If you are wheelchair bound because of your injury or have lost the use of your dominant hand, the challenges are compounded.
How Catastrophic Injury Attorneys Can Help
Our attorneys will fight diligently to ensure you receive just compensation for the injuries that you sustained. We will hold the negligent party accountable and seek compensatory and punitive damages. These will help cover material losses and expenses linked to your severe injury while also holding the negligent party or parties accountable for their actions. You should not feel liable for injuries that were visited upon you due to someone else's negligence.
Learn More About Your Rights in Personal Injury Cases
For more information about your legal options following the loss of a limb, be sure to contact our team of experienced personal injury attorneys today. The lawyers of Gary A. Zucker & Associates are here to help you in your time of legal need.
Related to This